Curious about how refurbished offices look like post lockdown? Are you still having second thoughts about revisiting office space? Well, time to bid adieu to your incessant mind chatter, as we present to you every single detail related to the new normal workspaces.
Here's all you need to know to put an end to your current incertitude.
To begin with, in the refurbished offices, employees will find their employers and HR teams at their strategic best, exhibiting compassionate approach to ensure cultures of certainty, confidence, and safety amidst the current incertitude.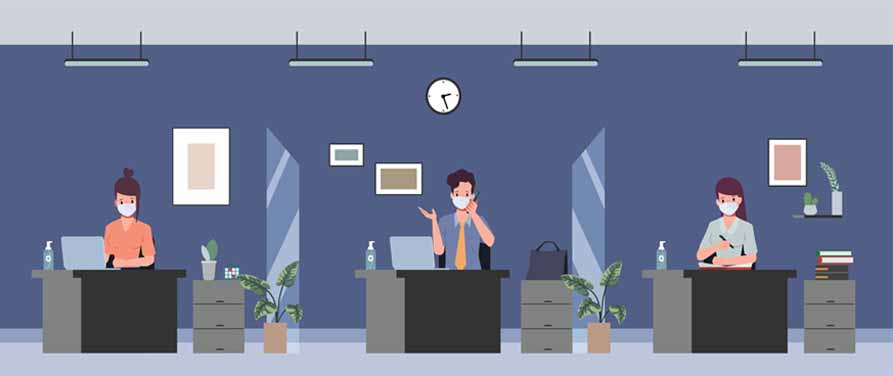 You will find large-scale behavioral and physical space alterations, drastically different from pre-COVID era, when optimizing the use of office space was a priority.
Tapes, plexiglass will mark off lanes, desks to enforce distancing, and spacing; even in elevators. Replacing biometric with access cards, having temperature screening, quarantine zones, sanitizer dispensers located throughout the workplace, along with signages reminding employees about Covid-19 guidelines – will certainly be mandatory.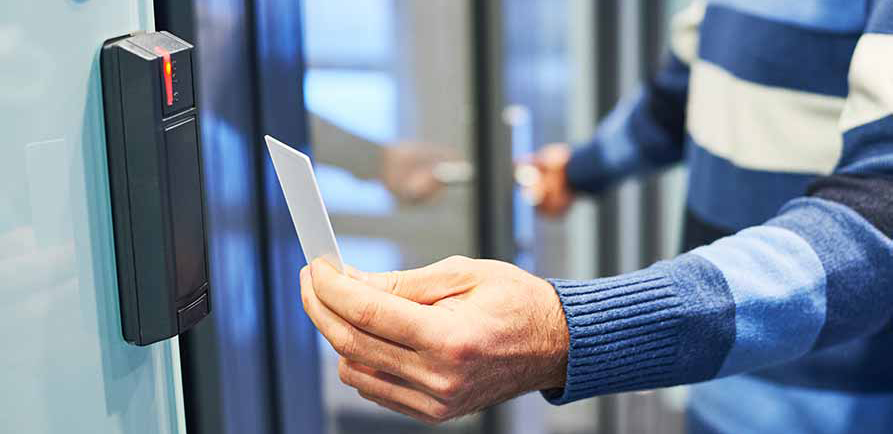 Inclusion of charts with specified meeting hours, no meeting days, to be the order of the day. Strategies will see employees encouraged to report to office in a staggered manner; and realizing the absolute importance of ensuring the psychological and emotional stability at the workplace, a plan of virtual happy hours to connect employees (who are working remotely) with those who are back in the workplace, will be chalked out, to ensure bonding and camaraderie.
Emphasis towards involving employees in the process of creating safe workspaces – having an employee safety task force that can work collaboratively with the HR to implement new policies and procedures, will render a sense of empowerment and buy-in.
Along with these, there will be the provision of an in-house psychologist and a doctor to focus on wellness plan.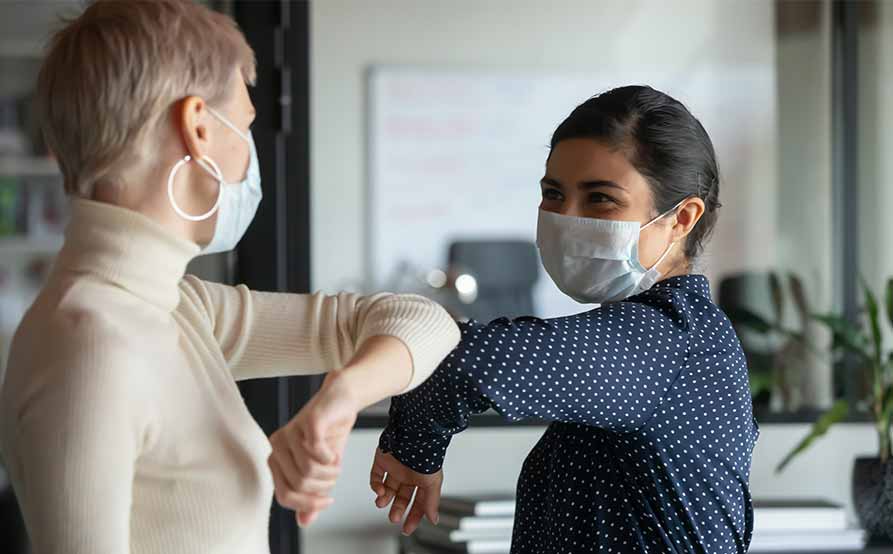 Risk management will now be an inevitable part of management decision making, especially when companies chalk out their business continuity plans. Companies will look forward to enhancing their Emergency Response Teams to deal with Covid-19 related concerns, deftly.
These are not just design decisions, these are humane decisions. What is interesting is that the analytic frame embodied by the persistent discussion of the 'new normal' helps bring order to our current turbulence.
It is like the futuristic workspaces we grew up watching in movies. We won't be wrong to call this the 'Brave New World'. The workspaces are being reoriented to suit the needs of the new normal world scenario. With the risk of transmission mitigated, immunity boosting strategies employed, this 'hybrid' work space is all set to lend a nice automated, secured vibe.
An earlier survey of at-home workers in the U.S. (done pre-lockdown) found that 62% wished to continue to work remotely as much as possible. But the number dropped to 53% the longer their spell of remote working continued, testifying the fact that employees are keen to resume traveling to office, provided all kinds of safety measures are ensured. Now, emerging from a prolonged period of work from home phase, when we're in the office, we may value our relationships with colleagues a bit more than in the days before Covid-19.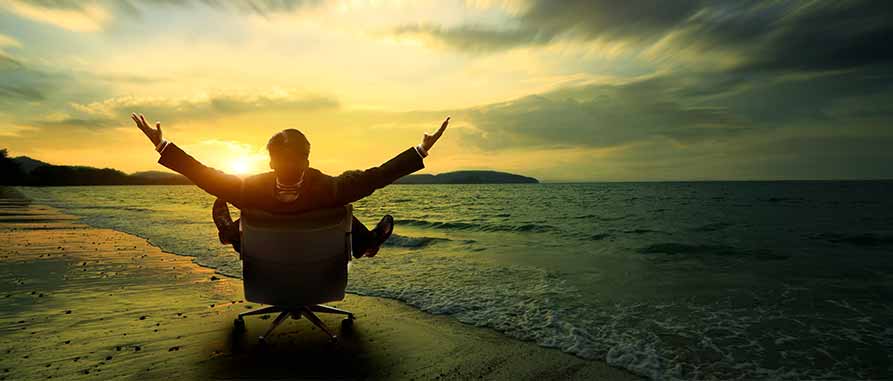 So what are you waiting for?Aren't these newly formed measures great? Aren't you keen to know more about them at length? To check out the corporate best practices in the New Normal workspaces, click the button below:
Click here to access the course
Click away to safety!