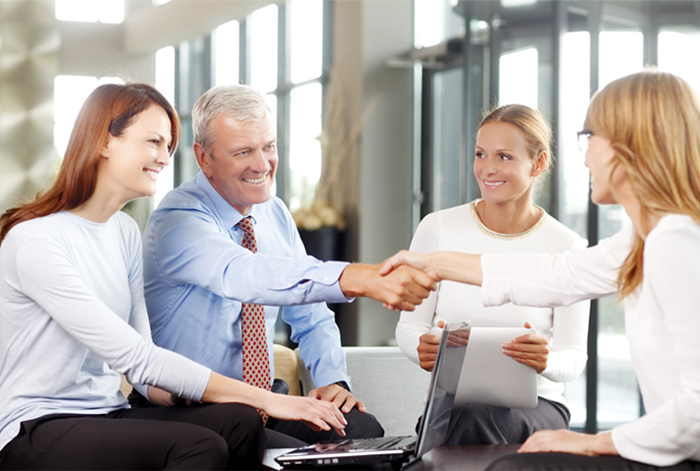 Sales is the active routine that keeps a company ticking. It is critical for business growth, which is why sales training is always a priority for managers. Therefore, significant cost and efforts go towards imparting sales-specific knowledge, skills and behavior to sales reps and execs.
Kick-off meetings, product launches and classroom training sessions are conducted, all with the stated goal of renewing and consolidating the team's sales skills. Included also is the art of storytelling, customizing the pitch and presentations for success.
However, while the plan seems promising, the results often don't meet expectations. For instance, more than half of the learning is forgotten within a month of a training program.
And most of it is not retained after the first 90 days. The problem is not so much the learning content itself, but the method of presenting it. Lengthy training programs and extensive eLearning courseware might well leave your learners with little retention of the key learning concepts.
Switch to the Micro-learning Method:
'Micro-learning' means a brief learning module or lesson, designed to help the learner practice and arrive at a specific learning outcome.
Research shows that a course broken up into smaller modules will enable easier retention, compared with taking the entire course in one session.
This is because in micro-learning, the cognitive load is reduced and this in turn reduces the learning effort.
Why Micro-learning?
A research shows that on average, employees are interrupted every three minutes. Yes! You heard it right.
In such a scenario, it is better to design courses in small units that do not demand the learner's attention for beyond a few minutes.
Advantages of Micro-learning:
Improved retention: Knowledge is retained for a longer time with the bite-sized learning delivery method
Flexible: Learners can complete the brief lessons by spending only a few minutes at a time
Cost efficient: Through micro-learning, the total duration of the learning sessions can be decreased, which means lesser development costs
Boosts learner motivation: Learners can complete each part of the course rapidly, which motivates them to make the most of their learning
Sales Enablement Success Through Micro-learning:
Many successful sales training programs turn to techniques such as videos, puzzles and flashcards, which are typical micro-learning artefacts. Gamification is another trend that is making micro-learning all the more exciting. Salespersons have to accommodate their learning schedules with tight schedules and travel.
By making learning 'short and sweet', you can make it enjoyable, memorable and indeed effective for your sales force, enabling them to achieve higher success.