The delivery, reception, and experiences of training modules have been revolutionized with the dawn of innovative technologies over the years. The traditional classroom training, that used chalk and blackboard, paved the path for web-based learning in the 20th century. In recent years, there have been major shifts in the learning trend such as personalized learning experiences, Just-In-Time learning, learning-on-the-go and effectiveness of the course in bona fide situations. Hence, microlearning, mobile learning, augmented reality (AR) and virtual reality (VR) are replacing the conventional approaches of e-learning in the modern world. In this article, we will analyze some of the advantages of using virtual reality (VR) for training purposes.
Virtual Reality or VR is an interactive, three dimensional, computer-generated, immersive simulation that can be accessed using a VR headgear. It offers personalized learning experiences while maintaining a standardized delivery, wherein the acquisition of knowledge or skill can be effortlessly evaluated. This immersive experience enables the learner to take the driver's seat of their own learning while exploring the profundity and girth of all possible options. The learner actively partakes in learning using VR which might have otherwise remained a passive observation. In a nutshell, VR allows learners to stretch themselves while traversing their abilities to twist and recoil back in multiple circumstances.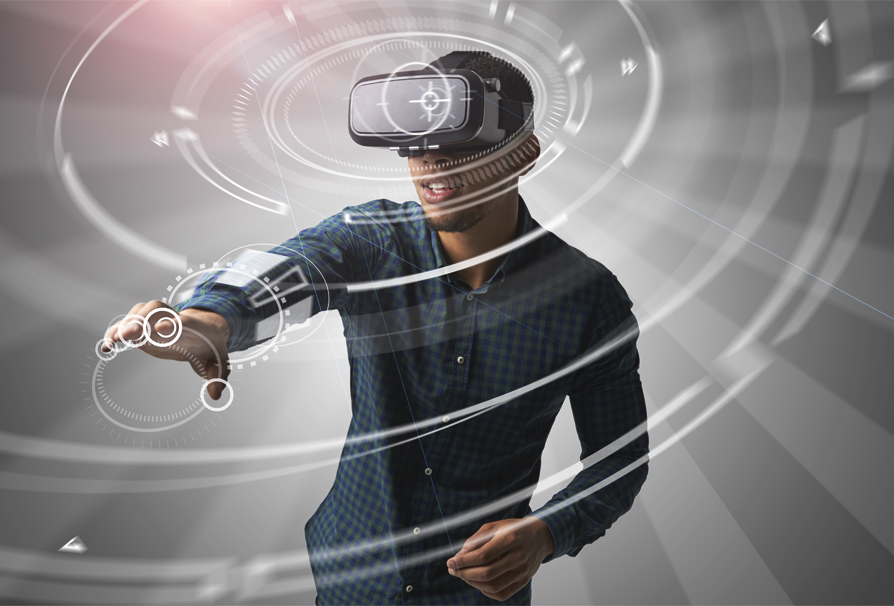 There are numerous benefits of using virtual reality (VR) for various training purposes. Some of which are listed below:
VR has the potential to solve the 70:20:10 ideal learning ratio; wherein 70 refers to learning that takes place experientially, 20 refer to formal learning and 10, casual learning.
VR serves as an "ultimate empathy machine" as described by the VR entrepreneur, Chris Milk. Therefore, virtual reality literally empowers a learner to "walk a mile in someone else's shoes". This makes the experience a memorable one.
VR allows learners to immersively experience hazardous (bomb diffuse), dangerous (flying airplanes), nearly impossible (surgery) and unusual scenarios (mooring operation); which would otherwise have been perceived passively without undergoing any emotional intelligence development. It provides learners to arrive at the right set of skills while having the freedom to make mistakes. Else, this would have remained unfeasible, rendering the learner to confront actual risks for wrongdoings.
A sensory-rich VR reduces a half an hour classroom training into five to ten minutes of immersive modules, thereby increasing productivity and allowing more topics to be covered in lesser time.
Virtual Reality allows a psychologically safe place to practice and learn. Learners can safely and repeatedly expose themselves to emotional or stressful virtual environments to develop their capabilities; without having to worry about being judged by their colleagues.
Although cost, size, lack of mobility, the distraction of novelty, technical limitations and health issues are some of the constraints being faced by VR at the moment; it is here to stay and change our experience of learning and development as we know of it now. Virtual Reality is slowly taking hold as an essential part of the e-learning industry though its widespread adoption is yet to take place. Hence, it no more remains so much of a question of whether to use VR solutions but when and how to use it to make training more appealing and effective.
At SKILD, we have an expert L&D team with years of experience in creating courses with VR simulations while incorporating all the best practices that make learning an engaging experience. Connect with us to maximize the return on your training investments.