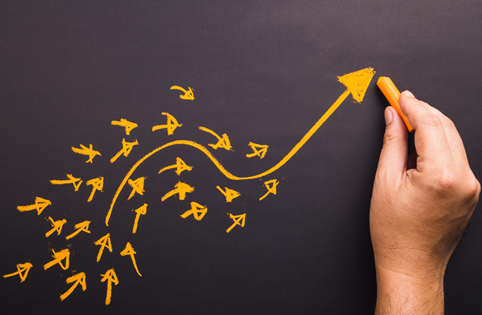 The global learning management system (LMS) market size was USD 8.76 billion in 2019 and is projected to reach USD 38.10 billion by 2027, showing a CAGR of 19.7% during the forecast period.
The adoption of LMS systems has been growing with the increased acceptance of different online learning platforms. The novel corona virus has compelled global education systems to adopt web-based online learning/training systems, driving the market growth. The high demand for distance learning in the Unites States is driving the growth across North America. Also, the employee training in areas such as cloud computing, security, data science are in great demand thereby fueling the market growth.
Requirement to develop learning ecosystem will augment demand
Different countries across the world are paying attention to come up with a learning ecosystem to offer a scalable, personalized, self-paced, and engaging learning environment. Since 2013, US alone has funded for 58% of the global education technology (EdTech) deals.
COVID-19: Shutdown of educational institutions to swell demand rapidly
The World Economic Forum (WEF) reports in April 2020 that 1.2 billion students from 186 countries have been affected by school closure due to COVID-19 pandemic. The crisis and the lockdowns have forced trainers to adopt proactive online learning solutions. The crisis is forcing businesses to take up work-from-home or bring-your-own-devices approaches leading organizations to handle training online. The pandemic has intensified the demand for virtual tutoring, video conferencing tools, and online learning software boosting the market growth.
Multichannel learning is an essential trend in learning management market
Millennials as major part of the workforce and are largely in touch with multiple channel platforms. Hence, the systems that can offer faster, upgraded and application oriented skills to the workforce, are mainly adopted by businesses. Advanced multi-channel learning management platforms unlock inclusive, flexible and user-friendly ecosystem that meet the company requirements. These offer channel independence making the work ecosystem fast paced and flexible to learn anywhere, anytime, thus becoming the favorite of the corporate sector.
Driving Factors: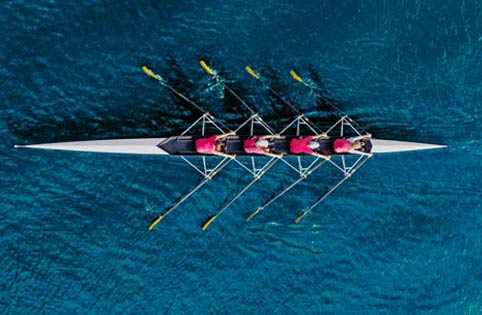 Increased competition in higher education to escalate demand for learning management
The growing competition between institutions to offer technology-centered education to their students is encouraging them to adopt various interactive learning methods. Many higher education institutions are developing technology based learning platforms to boost their campuses. The advanced learning methods like eLearning, video lectures, massive open online courses (MOOCs) and M-learning are attracting young students. They also unburden the faculty by automating many educational processes. In this manner, a need to administrate, report, track, and automate the process of online learning courses increases the demand for an LMS to enhance the learning landscape.
Investments by venture capital firms to fuel growth
Educational-technology development is a trending business stepped up by many emerging companies. Venture capital firms are majorly supporting such EdTech startups, thus fueling the growth of the market. According to a report published in 2018 by the Australian Trade and Investment Commission, many US venture capital firms are engagingly supporting education technology. Such initiatives for transforming learning will create opportunities for the market to grow.
Segmentation: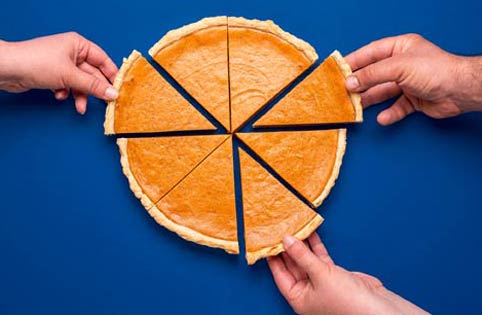 By Component Analysis
Service segment to exhibit high CAGR backed by deployment of Software-as-a- service
Based on component, the global LMS market is divided into solution and service. The solution segment is expected to grow moderately, while the service segment is poised to see high growth. The service segment is further divided into implementation, consulting and support services. SaaS platforms support the infrastructure of learning management systems. Advanced learning management offers integration-as-a-service that reduces the implementation time and complexity. The support service will grow as it includes key functions such as administration, performance management and content management. Consulting services sub-segment, which makes for a better collaboration between trainer and learner will also see upswing in CAGR in the coming days.
By Deployment Analysis
Cloud deployment models will dominate for its better flexibility
Cloud infra gives flexibility to learners and trainers, coupled with the cost-effectiveness it carries. The simplicity in connecting different applications and services is increasing the demand for SaaS LMS model. Cloud deployment establishes a robust, flexible, scalable and secure infrastructure which is anticipated to accelerate growth of the market.
By Enterprise Size Analysis
Small and medium organizations segment to grow swiftly stirred by high demand for learning platforms
With the growing penetration of broadband internet and remote devices the adoption of LMS' has increased rapidly in small and medium businesses (SMBs) also. Affordable and convenient to buy and use , cloud infra enabled LMS is attracting many small firms and businesses. The capability to train multiple employees at a time and in cost effective way will drive the learning market growth for the SMBs.
By End User Analysis
Academic segment to see a greater marketshare
The market is categorized into academic and corporate by considering end users. The academic segment will size up for more than half of the market share. In academic segment, higher education is likely to dominate over the K-12 sub-segment.
The trend of remote workspaces is making organizations adopt a collaborative platform to manage complex business operations. Corporate learning management systems offer solution in giving flexibility to remote work in conducting trainings, meetings, programs efficiently and effectively irrespective of the distance. Flexible environments for online trainings are gaining currency across the BFSI, IT and Telecom industries. Adoption of LMS' into retail and healthcare to deliver and track learning will see a healthy progress due to cost-effectiveness involved.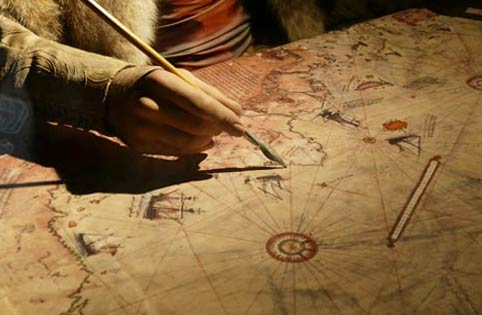 Regional Insights
North America is a key contributor in learning management system market growth. The presence of scores of colleges and universities, and large spending by local governments would escalate the market growth across U.S. Over the last couple of decades Latin America with internet penetration has witnessed growth in online education. Europe is showing a greater adoption of educational management system. Asia Pacific is becoming the most significant emerging spot for the learning management to develop and LMS is becoming an integral part of the learner experience here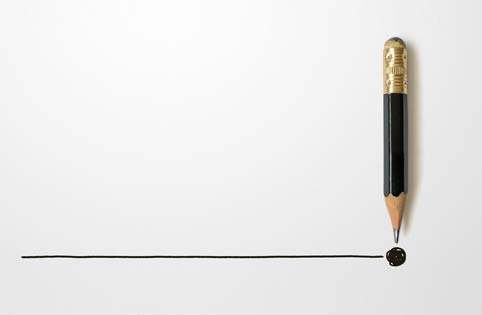 Conclusion
Learning Management System is here to stay. In this article, we have taken a stock of its market size, share and the COVID-19 impact, the latest trends, driving factors, the market segmentation by component, deployment, enterprise size and end-user analysis and the regional insights. Let's be prepared for an unprecedented growth in online learning and its management.